Which Disney Prince Would Love You?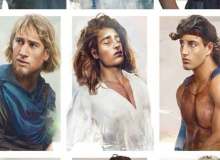 Ever wonder which Disney Prince would love you? Is it Eric? Charming and passionate? Could it be Kristoff? Sweet and funny? Which prince will catch your eye?
I didn't add all the princess, but most of the popular ones are there... I really hope you like it! Comment on your results! It would be fun to compare!