Which Dino Super Charge Power Ranger Are You?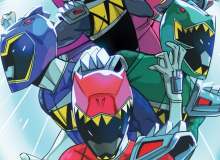 Are you ALWAYS stumped on which Power Ranger to be for a game?Are they all so good?Well, this is the place to be and the quiz to take!You could be Koda or Chase or Shelby!
This is a ten-question quiz, so it won't take as much time to finish.So, I hope you like this quiz as much as I do, and I hope you like your result. Thx!
Created by: MinecrafterAmaya