Which Detective Conan character are you?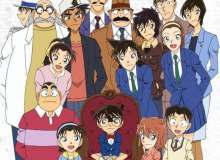 Hello to all my fellow Detective Conan Fans! I know you've always wanted to find out which character you are! That's why I made this quiz! To let you and I know our symbolic character.
After 2 years of watching 'Detective Conan' and 'Magic Kaito', I know all the characters like the back of my hand! I too am excited to know the results! Start the quiz and enjoy!
Created by: Kaito Kid Gal