Which Dear Evan Hansen Song Are You?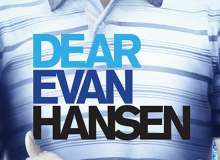 Dear Evan Hansen is an amazing, inspiring musical with incredibly meaningful songs. This quiz will show you which of the songs from Dear Evan Hansen is most similar to your personality
Be sure to let me know in the comments how close your answer is you your actually personality.... I really don't like writing these paragraphs so how about we both just forget that this happened, okay?