Which Deadly Class Character Are You?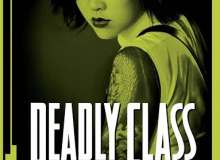 Are you curious about which Deadly Class character are you? Then this quiz is just right for you! There are ten questions about the characters and tv show.
Let's begin and see! Are you Saya? Maybe Willie? Or Marcus? Who knows...Kind of funny kind of serious questions. Also there are mini stories that asks your ideas.