Which cartoon baby are you?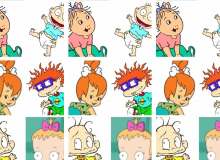 You're probably familiar with these cartoons. One thing that they all have in common is that they all have babies in them. Cute, lovable, tiny humans.
You were a baby yourself once. If you were one of these babies, which one would you be? Which of these babies is most like you? Take this quiz and find out!
Created by: Trisha Gaurav of Which One of My Stuffed Dogs are you?
(your link here more info)