Which Cars Main Character Are You?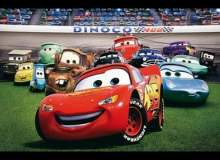 Lightning McQueen, Chick Hicks, Strip Weathers, Doc Hudson, Tow Mater, and Sally Carrera: which are YOU? Haven't you ever wondered which car from the Cars main cast you are? No? Well you're about to find out anyway!
Answer as honestly as you can to get the most accurate result. Each car has their own list of flaws and talents so please don't try to get a particular car!