Which BTS Song Describes You?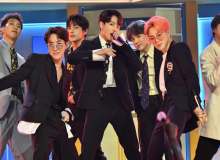 DISCLAIMER: So, uh, yeah. I'm pretty new to BTS myself. But I felt that a lot of people favor K-pop and the group BTS. So, of course I had to jump into the fame myself and see how I could do on a BTS inspired quiz
But nonetheless, this quiz will try its hardest to find out which song from the following: DNA, Fake Love, IDOL, Save ME, FIRE, DOPE, Anpanman, and Boy with Luv, fits your personality and describes you the greatest. Without further ado, have fun!