Which BLACKPINK Member would be your BFF?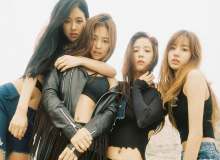 DO NOT OWN ANY IMAGES! ALL RIGHTS TO THEIR RESPECTIVE OWNERS! This quiz was created during THE ALBUM Era. Shortly after BLACKPINK: THE SHOW. Want to know which one of the lovable members of BLACKPINK would be your Friend for Life?
Take this quiz! Please rate it and do not write any negative comments about BLACKPINK, even if you are not a fan or don't like your result. They try really hard and don't deserve hate. That said, I hope you are pleased with your result. Don't forget to read their description!
Created by: BLINK