Which BLACKPINK Member are you?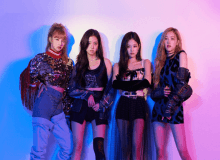 DO NOT OWN ANY IMAGES!!! This quiz was made during the Album Era, after BLACKPINK: THE SHOW.Do you want to know which BLACKPINK Member you are? Look no further. Take this quiz!
BLACKPINK breaks records like it's as easy as breathing. They are the highest-charting K-Pop Girl-group in the world. If you don't know who they are, I suggest you do some research.
Created by: BLINK