Are you a true BLINK?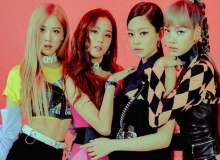 DO NOT OWN THE IMAGE!!! This quiz was made during THE ALBUM Era, a short while after BLACKPINK: THE SHOW! Take this quiz to prove you are a BLINK. Hopefully, you'll get a lot of questions right.
These questions encompass things BLACKPINK has said on LIVE Countdowns, BLACKPINK's shows, and Interviews. You may not have seen these, so then you won't know the answer. Don't get thrown off by negative scores.
Created by: BLINK