Which Backyardigan are you?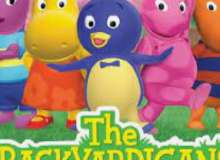 Oh my god I miss them. I used to watch this group of anthropomorphic kids. I was 4 or so. I hope this quiz was good. You can just ignore the 2nd paragraph as I will say the castaways song. Into the thick of it!
Castaways. We are castaways. Ahoy there, ahoy, we are castaways. We're stuck where we are, with no house, no car. Castaways ahoy, we are castaways. Haha love that song.
Created by: Bellatrix Lestrange