Which Avenger Are You????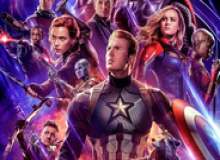 Weeeeeeeeeeelcome to the best quiz u will ever take. If you find a better quiz, I will remind you not to lie and that there is not better quiz out there.
Also, please don't forget to keep all hands, feet, and items in the vehicle at all time so we don't have to pick up your remains off the floor during my lunch time.
Created by: Chubby