Which Aussie character are you?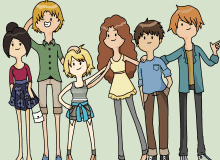 Hello, and welcome to a fun and unique personality quiz! It 17 questions answered by my OC's. You choose the answer that fits you best, and you find out who you are most like!
Take your time answering the questions, and make sure you choose the one that fits you best! There are six characters you can be. Which one are you most like?
Created by: Heada Lettuce