What WoF Hybrid are YOU?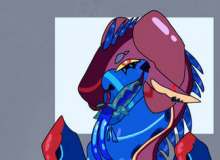 (Cover Image by ChimesDrawingAgain on DeviantArt) Sooo....There're tons of Wings Of Fire tribes. But what about hybrids? They're pretty, unique, and always really fun to write and develop as characters! But have you ever wondered what hybrid you are? Take this quiz to find out!!
FILLER IGNORE Lyrics because yes: Are you unhappy, girl in this confusing world, where everything you earn is getting left to burn. If it where up to me then money would be free. And I can give you that, and I can give you that.