What wings of Fire tribe are you quiz?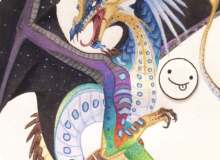 This is a quiz that will help you figure what tribe you are! I would love to hear what tribe is your favorite and if you for what you hopes for! More information. There's another paragraph. :>
Hello again! I might do a pantala tribe quiz next. Maybeeeee! I love warrior cats as well. Let me know what your favorite book series is! Thank you! Have fun!
Created by: Marin Patterson