what wings of fire tribe are you from?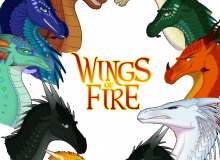 Ok hello! this is an updated version of the first quiz I made on this website! umm I hope you like it and I swear I'm not someone just coppying my first quiz! lol I dont think anyone thoght that but still.
This quiz is a Wings Of Fire quiz that will tell you what tribe you'd be from if you were a Wings of Fire dragon! I most likely got some tribe personalities/states wrong... but STILL.
Created by: DARKFOX