What Wings of Fire Tribe are you?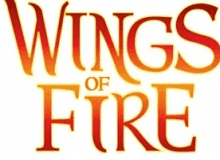 Have you ever wondered what Wings of fire tribe you would be? Take this quiz to find out! This quiz will take some of your traits to find what WoF dragon you are most like!
This quiz is based off of the New York Times best selling series "Wings of Fire" By Tui T. Sutherland. None of the characters nor images used in this are mine.
Created by: Rex the Drolf