What wings of fire hybrid are you?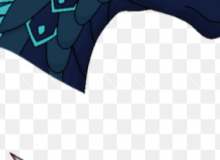 This quiz is for wings of fire a dragon lovers! See the hybrid that fits you most. From smart lightbee to grumpy sandfly see the best dragon for you! Rawr!
P.s plz get lightbee and do NOT get sandfly. But ok I hope you like my quiz (though it might be awful) even if it's bad plz try it and see you dragon hybrid.
Created by: BlazeStar