What Will You Be When You Grow Up?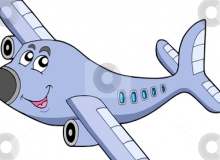 This Quiz May Seem Like A Big Ol' Hoax, But This Is Really A Great Quiz To Improve Your Life All Grown Up. By Taking This Quiz, You Are Making Your Future Possible.
WARNING!: This Quiz Is A Good, Short One For All Of You Bored Peeps Out There. It Contains No Inappropriate Questions, For All Of You Worrying Parents Out There, Because, In Fact, This Quiz Was Made By A Child. Enjoy!
Created by: Julian Stillwaggon