What Warrior Cat Mate Would You Have?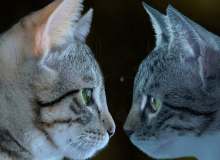 PLEASE READ THIS!! This quiz is for she-cats only. Do you need to know who your mate would be if you were a warrior well you can find out all you need to do is answers 10 questions!
Hi there! Have fun with my quiz if you are still going to do it. So you want to know what mate you will have if you were a warrior? Well you are in the right place! Have fun!
Created by: Calico cat