What type of twi'lek are you?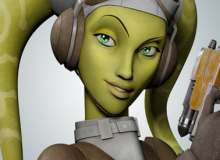 Have you ever wondered what you would be, if star wars existed? If you already know you are a female twi'lek, you will need to know what color! Take this personality quiz to see if you are: Blue, Purple, Green, Red, yellow, skin color, or white! Each color represents a different personality!
Each question will ask you what you would do in a certain situation! Are you bright and sunny? Clever? Darksided? Talented? A Jedi? Time to find out! May the force be with you!