What Type Of Swimmer Are You?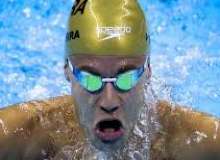 For those of you who want to try swimming, here is a test to see how you would do. Maybe you are actually Olympic type stuff. P.S. Swimming is GREAT!!
I have to make this 150 characters long so this is random. Breastroke is for winners, free is for losers (sorry freestylers). Back and fly are fine (I guess).
Created by: Hannah