What Type of Girl are You?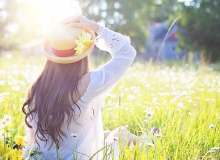 Have you ever wondered what girl type you are? Well from trendy, to cute, to active and more, you can find out! There are seven different outcomes you might get.
Egirl, Fashonista, Tomboy, Shopper, Trendy Girl, Gossip Girl, and Girlygirl. Remember this quiz is not the most accurate. The result you will get will just be an estimate.
Created by: Enjoy the quiz!