What type of giant are you?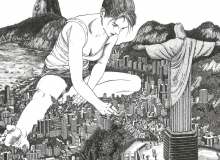 Are you evil or friendly? Do you enjoy having power over people or do you use your strength for good? This quiz will explore how you behave when faced with these decisions.
Maybe you see the tiny tiny people as mere ants or you behave friendly and interact with them. Or you are middle of the ground and mind your own business, exploring the world without paying much attention to its inhabitants.
Created by: Anonymus