What Type of Dog is Best For You??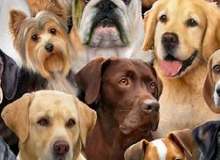 Want to get a dog but don't know which one is for you. Take this quiz to find out. The dogs that are answers are Dalmatian, Husky, Cocker Spaniel, Labrador Retriever, French Bulldog, and German Shepherd.
With any dog you get for your answer you will learn a little more about that dog. When you finish this quiz tell your friends, family, and everyone else you know.
Created by: Cameron Swank