What Sharpie Color Are You?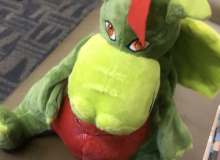 Don't think about it too hard, this quiz makes no sense. I made it, and you took it! I hope you are hoary with the score you got, as I see them to be true to form.
I made this thing for Maddie, mostly. All of you other results are just pawns in my attempt to give Maddie the best quiz I can make at 9:56pm (Spokane time).
Created by: Knosh, (the dude)