What Saint Patrick's Day Color Are You?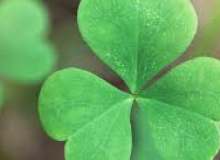 Hey guys! St Patricks Day is tomorrow, and I haven't made a quiz in a while, so here's this! Have you ever wondered what St Patrick's Day color represents you the most? Take this quiz and find out!
Disclaimer: I do not mean to copy or trace other quizzes like this. Please do not copy or trace this quiz. No hate in the comments, please, whether it be directed towards me as the quiz creator, or the quiz itself- no hate in the comments! Results may or may not be accurate.