What's Your Genre Personality?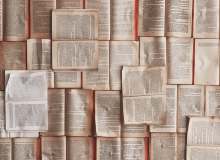 For each question, circle the answers that best apply to you. These answers will help you to narrow down several book genres that will be good for you to try.
Please try to choose three answers in each question. This will give more information and will provide you with more accurate results. Most importantly, have fun!!
Created by: Kristen