What Prom Dress Will You Wear (PT. 1)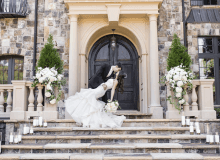 Getting ready for prom? Or maybe you're just bored and want to see which lovely dress is for you? This quiz will give you one dress from six to perfectly fit your style.
This quiz is just for fun, so don't get exasperated for no reason. Me and my twin sister wrote this quiz and argued about every detail, lol! Please forgive any typos. Later...