What Mystreet Character Are You?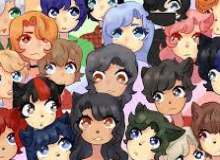 Hi, I'm Ryn, I just decided to make this quiz for fun to see who'd I get, I decided to publish it to see if anyone else would like it. so if you liked it please let me know!
I hope you enjoyed the quiz that you took. I also hope you are happy with the answer you got. All credit to the original pictures owners! I did not draw any of this. Let me know in the comments below what is your OTP for Aphmau's Mystreet!