What month of the year personality do you act most like? Pa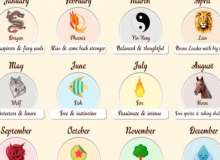 BE SURE TO READ THIS: just saying, this quiz is only for people born from January to June. Please comment if you would like me to make a July to December version-a part 2.
This quiz will hopefully prove of which monitor were born in. Personally I'm born in May. Anyway, so what month do you act like? I would like to know you results so please tell me and give some feedback for part 2- July to December!
Created by: Madalyn Pandagrl