What medium sized dog should you get?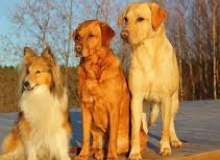 Do you want a medium sized dog but not know what breed to get? This is the quiz for you! Answer fifteen easy questions and find out what dog is meant for you!
These don't include every dog breed. Don't pick answers because you think it would lead towards a certain type of dog, answer honestly. When you are done, please rate this quiz!