What kind of Wolf are you?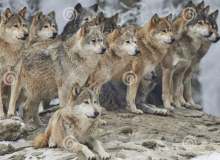 Hey! This is my quiz, it took some time to make😅, but this is for you guys, this is my wolf rank, name, and personality quiz!😊😊 It also gives you some random questions about wolf like things.
First, you fill out all the the questions base off of your opinion, then you submit your quiz and get results base of of your answers, last of all you get your results.
Created by: Leah Pia