What kind of dragon species would you get in httyd?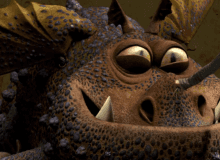 What how to train your dragon dragon species would you get? There are five results. The night fury, deadly nadder, gronckle, hideous zippleback, and monstrous nightmare are the results you can get.
There will be some roleplay questions in this quiz. Also, please don't be upset if you get a dragon you didn't want. This quiz is just for fun, and it's supposed to match your personalities and likings! Thanks for taking this quiz! What did you get?
Created by: @rawrthedragon