What is your Wings of fire character?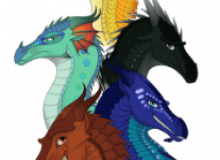 Do you want to know who you are? This wings of fire quiz is the one for you! Are you Sunny? Starflight? Clay? go ahead and take this quiz to find out!
I had an amazing time with this!! If you have feedback, write it in the comments.Thanks! Enjoy!!! Have fun. Hope you love it as much as I loved making it!