What is your spirit animal?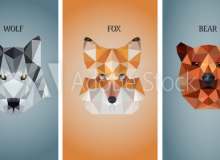 This is a quiz that will tell you what your spirit animal is. Please answer honestly and don't forget to add in the comments on what you got! Have fun!
What are you? A wolf? A fox? A bear? Well, now you can know! Hello, my name is FoxysPlush and this is my third quiz, so I am still new at making these quizzes, so don't expect a lot of questions.
Created by: FoxysPlush