What Is Your Hogwarts House?(updated)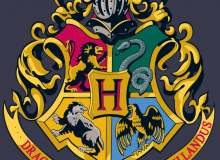 This quiz tests your personality to see which Hogwarts house you belong in. Griffindor, Hufflepuff, Ravenclaw, Slytherin, find out right now!!!!!!!!!!
When the test is all over, promise me this: DON'T COMPLAIN!!!! They are all wonderful houses, (yes all you slytherin haters!) so be happy with your results!
Created by: GarchompGamer9731