What is your female SandWing name?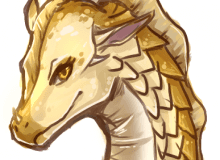 Have you ever wondered what your female SandWing name was? If so, this quiz is just for you! This quiz has three results and 11 questions. I'm sure it won't take long.
The questions are all short. They do not take time. Some of the answers do take time to real, but only about 5-10 seconds. The names are Cacti, Aloe, and Eclipse. Hope you enjoy this quiz.
Created by: Sundew WoF