What Elemental Power Do You Have?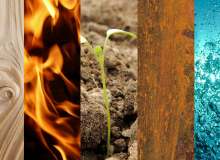 This is the elemental power quiz. You can get powers such as Water, Ice, Air, Earth, Fire, and Telekinesis. This is my first quiz. Hope you like it! Good luck!
After you finish, it will tell you what power you got. Hope you get a good one. Made by SirDucky_. This is my first quiz so don't judge if its bad. Good Luck!
Created by: SirDucky_