What Dragon category do you fall in?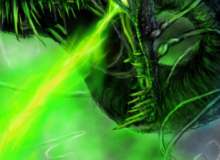 This quiz is for fun so please don't take 'harsh' comments personally! Dragons are interesting mythical creatures, but what dragon would you be? Pure breed or a hybrid?
There are eleven questions and eight dragon verities. The eight verities are the eight dragon groups. Dragons are similar to a winged reptile but not quite. Some people believe they exist or existed some don't! What do you believe?