What dragon are you?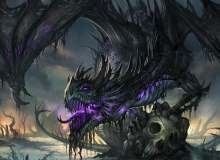 This is a quiz about what dragon are you? It is good to know (that's what I think). You probably aren't even reading this so if you are thank you because most people don't.
At the end of this quiz you can either get a chaos dragon, fire dragon, ice dragon, water dragon, earth dragon or golden sky dragon. Good luck, idk why you need luck.
Created by: Lucy