What Divergent faction do you belong in?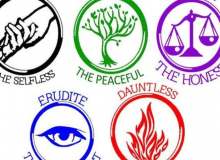 This quiz has long results. It is weird and has some rp questions btw. I hope you enjoy this quiz. WARNING: some of the questions are long and have a lot of options.
None of the pictures are mine. I got them of the internet. Also: does anyone actually read these? I done think so. I find them pointless Please comment if you do read them.
Created by: Major Bookworm