What Color Would You Be From Darkest Minds?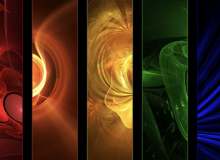 This is a fun, simple quiz about the powers from the Darkest Minds trilogy: Orange, Red, Yellow, Blue, and Green. I wanted to make an easy test that would give people fun results.
Some of the questions can be kind of random, and your result may not be what you're expecting, but I think that's the fun part of it. With that said, sit back and enjoy the test!