What color would I associate you with?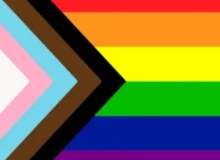 This is a quiz to see which color I would associate you with. Comment your answer if you want. Does anybody actually read these thing? Anyways, I would associate myself with blue, though my favorite color is purple.
Ok there was a lot on LQBTQIA+ and tiktok. I will not stop and I will be myself. Moving on, happy memorial weekend, and happy summer. Sigh. We grow up so fast. Have a great day.
Created by: Bellatrix lestrange