What color is your Magic Aura?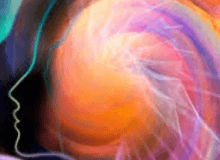 Imagine you are a warrior with the power to create a magical aura to eliminate your opponents. In this quiz, we will determine what color your magic aura is.
Your options are Red, Orange, Yellow, Gold, Green, Blue, Purple, Pink, and White. A warrior's aura often matches his/her soul or personality. Now, with this information, you may begin.
Created by: Clawmark483766