What Color Is Your Aura?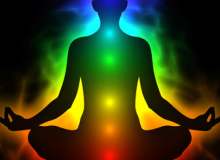 Your aura is your overall emotional energy, tied to your consciousness. It's a color that relates to your mood, maturity, health, and love life. It's the manifestation of emotional/spiritual energy that envelopes your personality.
Your aura color is changing frequently as it evolves and advances to adjust to your mood. This quiz will tell you your current general aura color. I myself can see auras, so this may be less accurate than simply looking at you. Share in the comments if you like it!