What BTS member are you?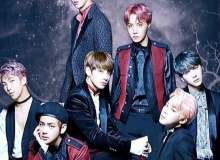 This is an accurate quiz using the members actual results. The last three questions were made up but I think we can all guess who the quote "I hate water." belongs to!!
Please leave comments and share with your friends. I tried to make the descriptions so that ARMY's and non-ARMY's alike could enjoy this! Please don't be too mean in your comments as this is my first public quiz!