What animals spirit lives inside you?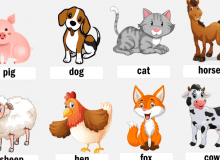 Hello, I'm Sofia and I've taken a lot of quizzes like this one and I wanted to make one of my own. So, what are you? Are you a cute little puppy or a fierce lion?
Take this quiz to find out. You can take this when your board or when you want to be cheered up. Take this quiz and you'll have lots of fun! I hope you like the quiz.
Created by: Sofiacat