What Alternative Rock Band Should You Listen To?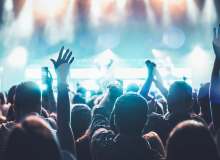 Alternative rock is an upbeat genre that grew popular in the 90's and early 00's. While the genre isn't as popular as it used to be, it's still 100% worth the listen.
The creators, Ellie & Serena, picked their top four newer favorite alternative rock/indie bands and compiled them into a 15-question quiz to find out which band should have more songs on your playlist.